Creating beautiful paper goods inspired by botanical forms
Hi! I'm Natasha, a Graphic Designer and Illustrator - I run Natasha Vanderburg Co. a stationery shop located in Kelowna, British Columbia specializing in floral and botanical forms.

When I'm not working, you can find me exploring the Okanagan Valley, painting something new, volunteering at church, listening to the Biebs or Harry Styles, and dreaming of the next biz idea. I'm a little obsessed with Facebook Marketplace and enjoy exploring new places.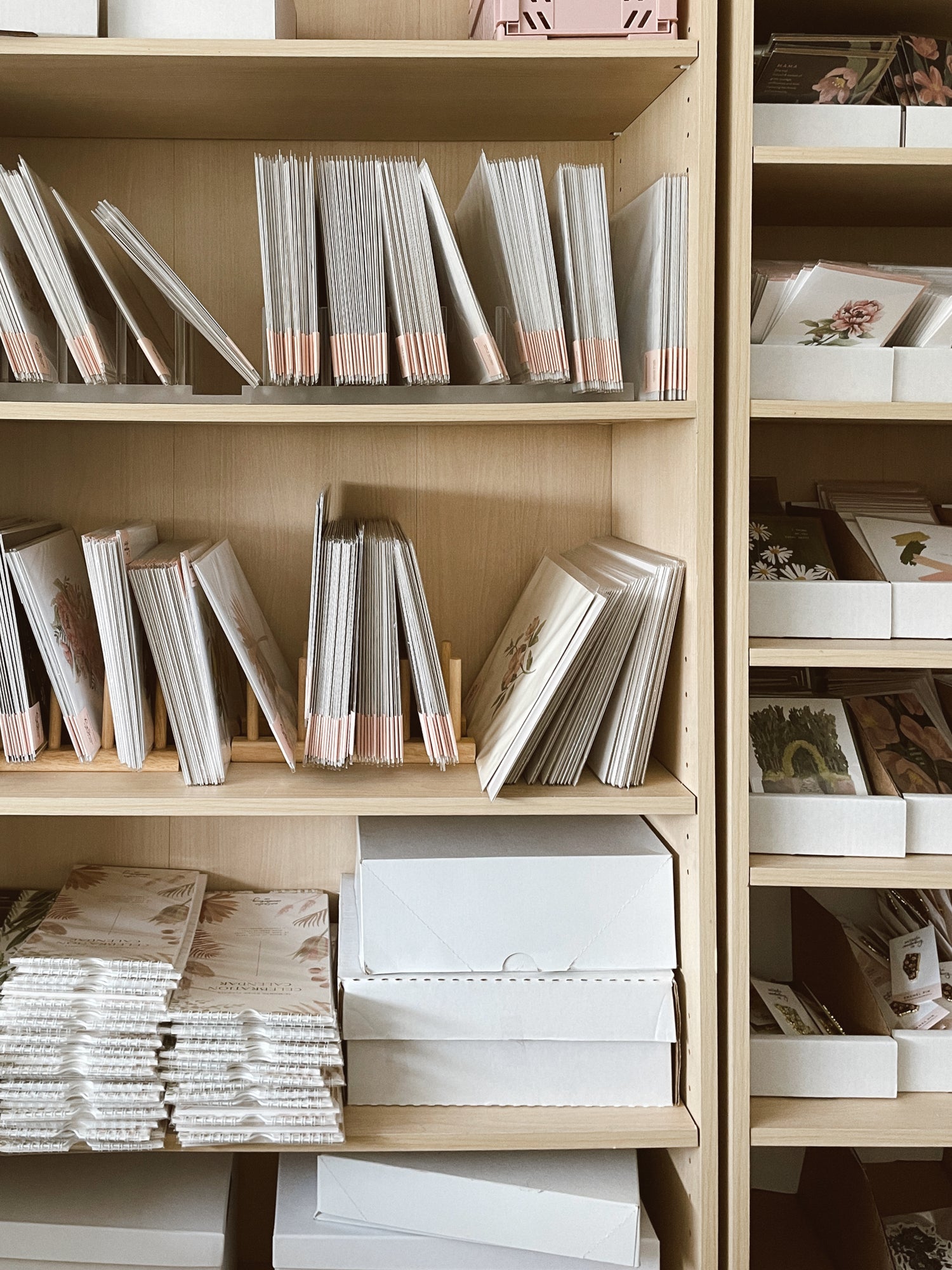 Behind the scenes
I operate Natasha Vanderburg Co. out of my studio space where I get to package up all of your orders by hand and ship them out to all of you across the world.
As a Canadian small business, I prioritize working with other small businesses. From the print shops where I have my stationery goods printed to a local screen printing shop that runs out of their garage. I'm proud to say that almost all of my products are printed right here in Canada.
Interested in wholesale?
I'd love to explore the possibility of partnering with you and being able to have Natasha Vanderburg Co. products in your shop.
LEARN MORE